News
What's happening in Inwood Township...
Top Stories:
Updated August 23, 2021
---
Announcements: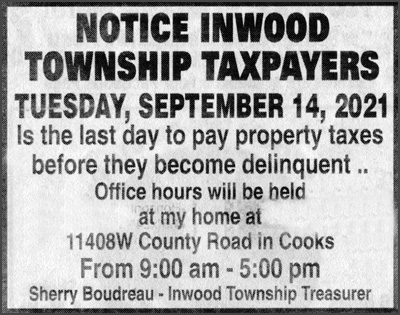 ---
- Published EMS notice - Inwood EMS not transporting
---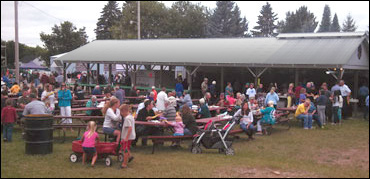 The 2021 Cooks Corn Roast took place on August 22nd. Winners of the raffle will be posted here soon.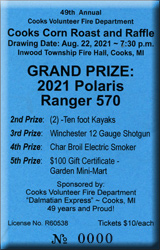 < Click for more info.
---
And the winners are:
Grand Prize: Bonnie Gonzalez
2nd Prize: Ryan Knop
3rd Prize: Elmer Davy
4th Prize: Mandy Cole
5th Prize: Mike Braeger
Thanks you to all those bought raffle tickets in support of our volunteer fire department.